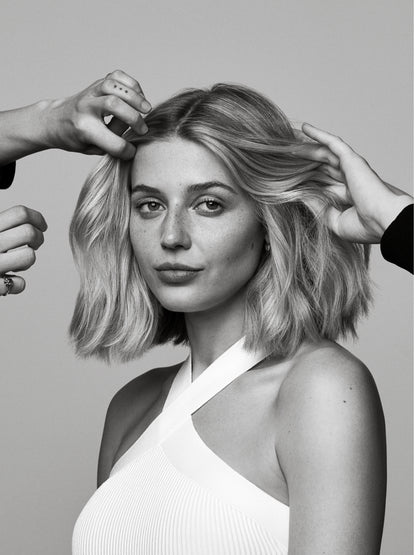 epres™ takes a thoughtful approach to 
hair-repair science, delivering maximum results.
EASY TO USE
Rather than multiple steps and products, epres™ Bond Repair Treatment is a single, one-step solution that works in just 10 minutes.

EASY ON THE ENVIRONMENT
epres™ Bond Repair Treatment's highly concentrated, waterless formula consists of just four 100% vegan, biodegradable ingredients.
Acid Free
Cruelty Free
Quat free
Vegan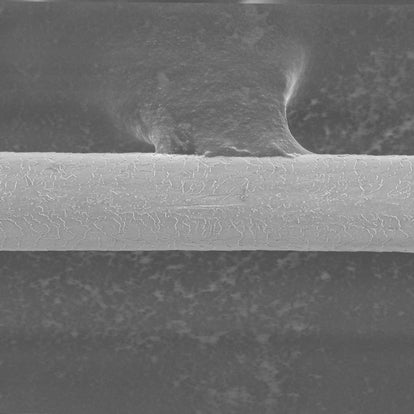 CREDIBLE SCIENCE. INCREDIBLE RESULTS™
Seeing is believing: These unretouched photos show the difference epres™ cutting-edge chemistry makes after just one application.
OUR TECHNOLOGY
Learn how our acid-free, Biodiffusion™ technology delivers deep, lasting repair in one simple step.
Reviewing

Professional Bond Repair

Which hair types did you treat?

Medium Density,

Straight

Which hair lengths did you treat?

Mid-Length

Which hair concerns did you treat?

Chemical/Bleach Damage,

Color Treated,

Fragile/Brittle Hair,

Lifeless/Lacking Volume,

Dull / Lacking Shine

What services did you perform using the treatment?

Bleach

What were the end results?

Visible Repair,

Soft Touchable Hair,

Stronger Hair,

Smoother Hair,

Less Breakage

Unparalleled performance and absolutely essential

Follow up to our demo;

We did a bleach and tone color correction on quite compromised hair. Using epres in the lightener, we had not a single hair in the bowl once we were done processing. We also added it to our glaze to maximize repair. We finished the service with keratin fusion extensions, with the hair fiber's elasticity and strength fully intact to handle the install.

The results speak for themselves~

How easy was it to incorporate into your chemical services?

Rated -2.0 on a scale of minus 2 to 2

Did the treatment affect the processing time?

Rated 0.0 on a scale of minus 2 to 2

Did the treatment affect the consistency of the final formula once mixed?

Rated -1.0 on a scale of minus 2 to 2

How likely are you to use it again in chemical services?

Rated 5.0 on a scale of 1 to 5

How likely are you to recommend treatment to another stylist?

Rated 5.0 on a scale of 1 to 5

Sophie h.

Verified Reviewer

Reviewing

Professional Bond Repair

Which hair types did you treat?

Medium Density,

Straight,

Wavy

Which hair lengths did you treat?

Mid-Length,

Long

Which hair concerns did you treat?

Chemical/Bleach Damage,

Color Treated,

Dryness,

Split-Ends,

Dull / Lacking Shine

What services did you perform using the treatment?

Color,

Bleach

What were the end results?

Less Frizz,

Visible Repair,

Stronger Hair,

Shinier Hair,

Soft Touchable Hair

Fantastic absolutely love

Revolutionary product , finally a product that doesn't add time to the service ! After one session of epres the hair already feels stronger , healthier and refreshed. This is a new must have to share with your clients.

How easy was it to incorporate into your chemical services?

Rated -2.0 on a scale of minus 2 to 2

Did the treatment affect the processing time?

Rated 0.0 on a scale of minus 2 to 2

Did the treatment affect the consistency of the final formula once mixed?

Rated 0.0 on a scale of minus 2 to 2

How likely are you to use it again in chemical services?

Rated 5.0 on a scale of 1 to 5

How likely are you to recommend treatment to another stylist?

Rated 5.0 on a scale of 1 to 5

Reviewing

Professional Bond Repair

Which hair types did you treat?

Coarse,

Thick,

Coily

Which hair lengths did you treat?

Mid-Length

Which hair concerns did you treat?

Split-Ends,

Dull / Lacking Shine,

Dryness

What services did you perform using the treatment?

Hydroxide Relaxer

What were the end results?

Less Breakage,

Soft Touchable Hair

A win for 4C Relaxed Hair

I came across this product in a gossip forum of all places, and it peaked my interest. I'm heavily into hair science and integrity, especially since I'm chemically relaxed (no hydroxide relaxer, I use Phyto) and use heat. I've noticed a substantial decline in breakage, as well as a softness to my hair that did not exist with other bond builders like K18 and Olaplex. It fits beautifully into my weekly routine, and is not complicated to use. I spray my hair and let it sit anywhere from 30 minutes to a few hours, and because I'm extra, I use it again after I wash before I apply conditioner. I've never been so impressed.

How easy was it to incorporate into your chemical services?

Rated -2.0 on a scale of minus 2 to 2

Did the treatment affect the processing time?

Rated 0.0 on a scale of minus 2 to 2

Did the treatment affect the consistency of the final formula once mixed?

Rated 0.0 on a scale of minus 2 to 2

How likely are you to use it again in chemical services?

Rated 5.0 on a scale of 1 to 5

How likely are you to recommend treatment to another stylist?

Rated 5.0 on a scale of 1 to 5

Reviewing

Professional Bond Repair

Which hair types did you treat?

Fine,

Medium Density,

Thick,

Coarse,

Wavy

Which hair lengths did you treat?

Short,

Mid-Length,

Long,

Very Long

Which hair concerns did you treat?

Chemical/Bleach Damage,

Thermal Damage,

Color Treated,

Frizz,

Split-Ends

What services did you perform using the treatment?

Color,

Bleach,

Lightener

What were the end results?

Stronger Hair,

Shinier Hair,

Less Breakage,

Visible Repair,

Less Frizz

Epres review x SLIM

Epres has been a great tool for me as a colorist. The acid free technology allows me to add in as many pumps to protect the hair without altering the results of the lightener or color. I love using the treatment spray as I am doing a consultation to prep the hair. The fine mist travels through the hair well giving me the ability to gloss over it without any extra processing time. The results are strong and shiny. Not only do I see results, but my clients are too!

How easy was it to incorporate into your chemical services?

Rated -2.0 on a scale of minus 2 to 2

Did the treatment affect the processing time?

Rated 0.0 on a scale of minus 2 to 2

Did the treatment affect the consistency of the final formula once mixed?

Rated -1.0 on a scale of minus 2 to 2

How likely are you to use it again in chemical services?

Rated 5.0 on a scale of 1 to 5

How likely are you to recommend treatment to another stylist?

Rated 5.0 on a scale of 1 to 5
Reviews Loaded
Reviews Added